Services
Wine & Spirits Broker

Legacy Sales Inc. is a 30 year old company that brokers both Domestic & International
Wines, Spirits & Waters to Georgia, Tennessee, Kentucky, Alabama, North & South Carolina.
International Imports

Legacy Sales is looking at expanding their Import Portfolio in 2008. Our import license
covers everything except fresh perishable products (All meats, produce/fruits and dairy products)
We support our international suppliers with Brand Registration, Package/Label approvals and
Imports/Customs requirements.
Distributors for our clients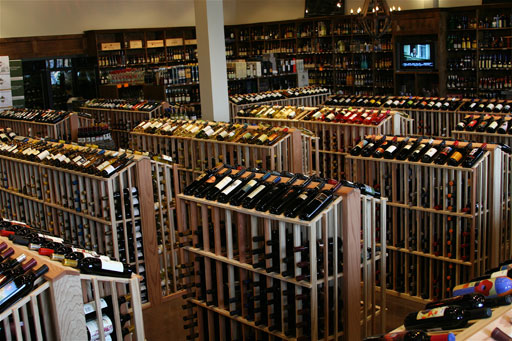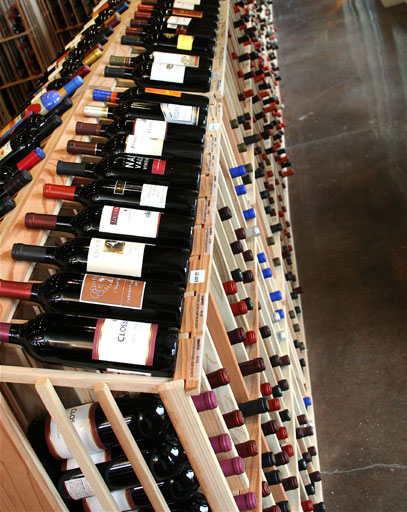 Our companies can establish a "Business to Business" working environment. We will help you find a distributor
in our 6 state market place. Will push through brand awareness on your behalf and provide guideness to you
for your market success. We currently are working with/supporting 28 distributors throughout these states.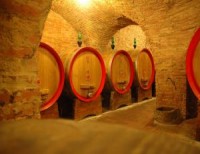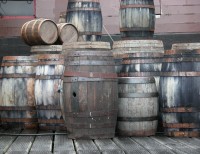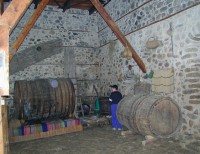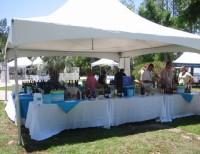 What We Do for Our Clients
Initial Market audit
• Evaluate Pricing and Market Position
• Off Premise – everyday/program pricing levels by segment
• On Premise – Wine List and BTG pricing
• Evaluate Program Calendar including Street Time
• Establish Distribution, Display, Shelving Standards
• Establish Wine List and BTG standards
• Pricing and Programming review - Brand/Regional Mgr
• Strategy proposed to winery
• Confirm Winery approval including
• Sales and depletion goals with monthly tracking
• Brand Standards
• Program Calendar
• Promotional Budgets
• Sales Support: POS, Winery Travel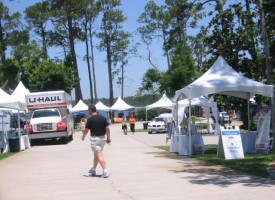 About Us
Our Sales Team and Coverage Area<!xml:namespace prefix = o ns = "urn:schemas-microsoft-com:office:office" /><!xml:namespace prefix = o /><!xml:namespace prefix = o /><!xml:namespace prefix = o /><!xml:namespace prefix = o /><!xml:namespace prefix = o /><!xml:namespace prefix = o /><!xml:namespace prefix = o /><!xml:namespace prefix = o />
Craig Pierce II-President & CEO
People, Pricing, Programming, Planning, Reviews
Shipments to support depletions
<!xml:namespace prefix = st1 ns = "urn:schemas-microsoft-com:office:smarttags" /><!xml:namespace prefix = st1 /><!xml:namespace prefix = st1 /><!xml:namespace prefix = st1 /><!xml:namespace prefix = st1 /><!xml:namespace prefix = st1 /><!xml:namespace prefix = st1 /><!xml:namespace prefix = st1 /><!xml:namespace prefix = st1 />Atlanta - Chain and Independent Retail
Eastern Tennessee – Chattanooga, Knoxville
Brian Smith – Regional Manager
Pricing, Programming, Planning, Reviews
Western Tennessee – Nashville, Memphis
KY-statewide, Alabama- statewide
Margaret Duncan – Office Services
Sales Support
Depletions Reports
Tours and Tastings/Hospitality
Point of Sale Requests
Distributor Chargebacks
Accounts Receivable
Commissions
Correspondence
File Maintenance
Imports
Our Distributors
How we work with Distributor Management
Currently providing service to 28 distributers in 6 states<!xml:namespace prefix = o ns = "urn:schemas-microsoft-com:office:office" />
<!xml:namespace prefix = o /><!xml:namespace prefix = o /><!xml:namespace prefix = o /><!xml:namespace prefix = o /><!xml:namespace prefix = o /><!xml:namespace prefix = o />
• Pricing and Programming presentation at Division level
• Follow through with Director of Pricing and Programming
• Programming Calendar executed at Division Manager level
• Monitor depletions and inventory requirements for both flow business and program periods with Purchasing Department
• Periodic market surveys with Division Mangers, Assistant Division Managers, and FSM's to reinforce distribution, display, shelving, merchandising standards
• Distributor business reviews at Division level including
• Depletions vs. Plan and LY
• Distribution, Accounts Sold penetration
• Nielsen data review
• Special Opportunities
How we work with Distributor Sales teams
• Positive, impactful sales meetings by Division
• "Wine Time" educational presentations
• Plan and execute Crew Drives and Pre-sales
• Up to (2) Legacy Sales, Inc. participants
• Work with FSM's and Key Sales Reps targeted by Brand
• Craig Pierce and Brian Smith have Gallo background
• "Lead from the Front"
• Visibility
• Key Account Relationships
Support the Sales Rep in the Account